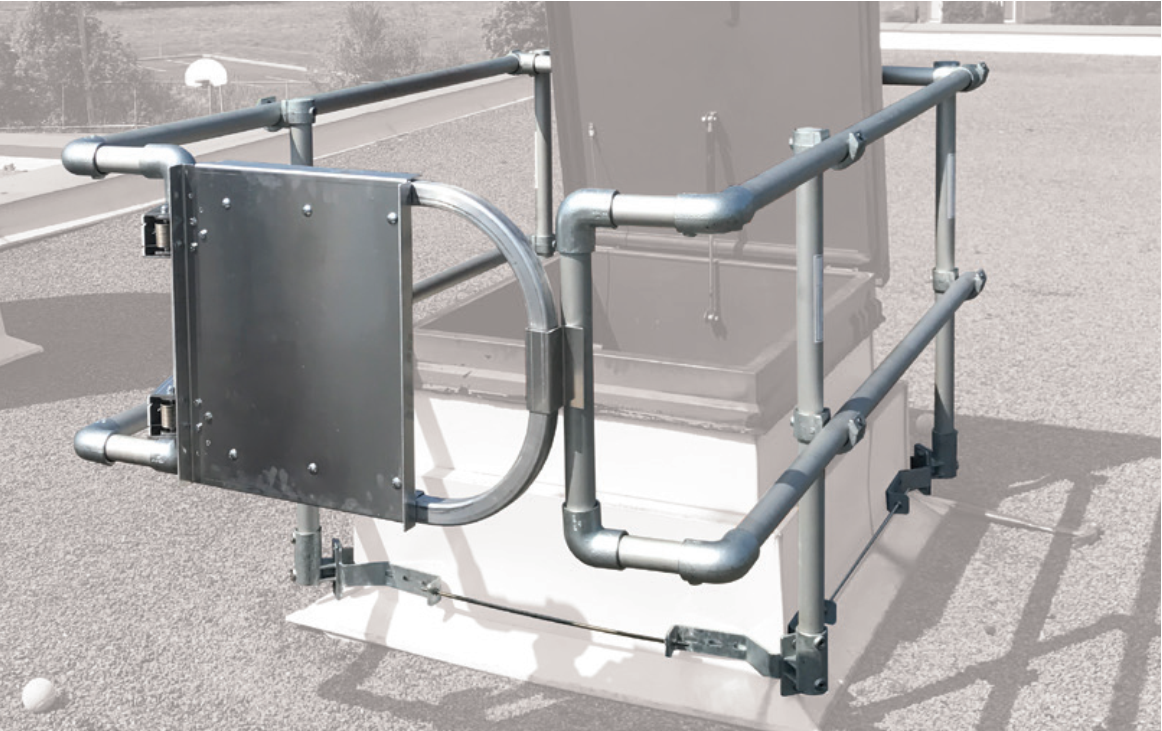 Self-closing safety gate
# ITEM : GATE24
Material: Aluminium
The security gate protects access to the roof such as ladders or access hatches. Mounted on springs, it closes automatically. The safety gate is adjustable from 22.75 "to 26.5".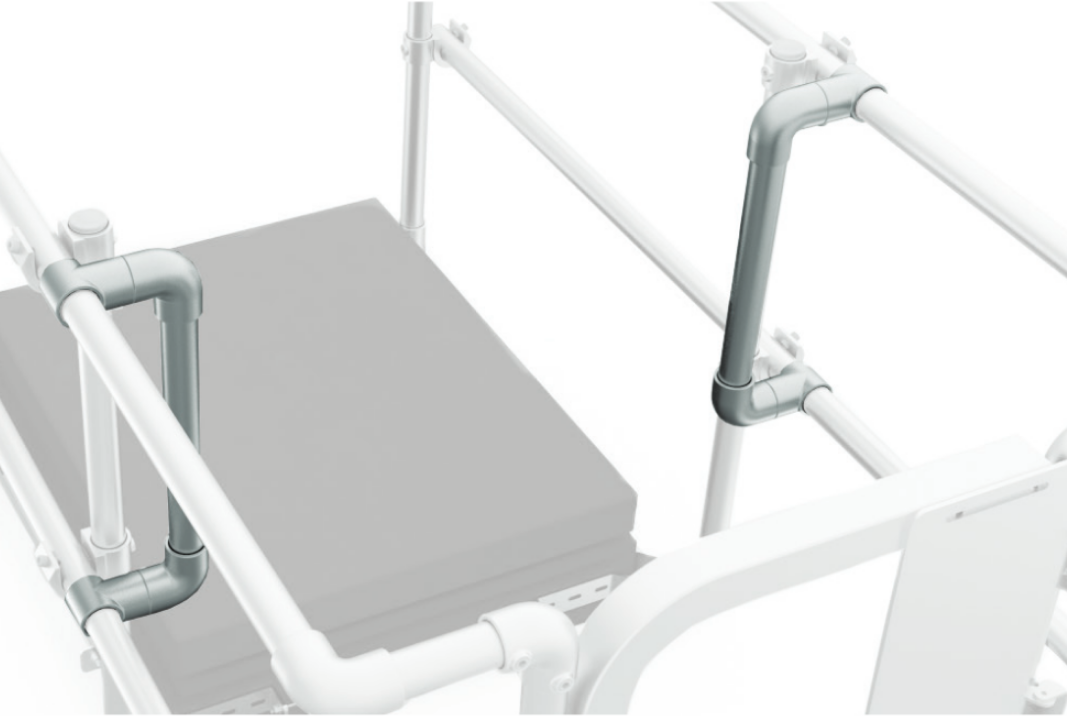 Grab handle
# ITEM : HGKIT-HANDLE
Material: Aluminium
The handle can be installed easily on the guardrail kit to enhance the
safety when exiting or entering the ladder.
Who is protected by roof hatch safety rails?
The life of your employees and contractors is based on your fall prevention system: it must withstand years of bad weather. Therefore, the roof hatch safety rails uses unique materials from the industry to offer you the best protection for life.
Why install a roof hatch safety rails ?
Designed to secure traffic around roof access hatches, the roof hatch safety rails developed by Delta Prevention perfectly adapts to the majority of hatches. Equipped with a self-closing adjustable fence, the roof hatch safety rails makes access to the descent secure at all times. As the hatches are often installed close to the ledge, the safety lock built into the hatch assembly helps prevent roof falls when leaving the hatch.
How it works?
Thanks to the design developed in-house exclusively for this application, the Delta Prevention's access hatch guardrail kit can be easily installed on access hatches of all style and size. The clamp-on installation is safe for the membrane and is 100% perforation-free. The same clamp also allows for bolted installation if necessary.
Guardrail kit for front access hatch                                                               
 Guardrail kit for oversized
             of 36″ x 36″ maximum 
                                                                                       hatch with front access
 ITEM # HGKIT-STS-FA                                                                                                                                    ITEM # HGKIT-OS
Technical data sheet – 30" x 36" Roof Hatch Safety Rails
Overall length
Overall height
Overall width
Depth of the airlock
Piping and vertical posts
Piping and vertical posts – outside diameter
Fittings – material
Hardware
Tightening torque
Use
Complies with
waranty
Anodized aluminium 6061-T6
30 lb/pi (CL201: 20 lb/pi)
CNESST, CNBC, OSHA, Ontario Building Code, WorkSafeBC: 11.2
---
---
---