Freestanding guardrails and roof fall arrest system
VSS Classic

Specification - VSS Classic non penetrating guardrails
The non-penetrating guardrails from Delta Prevention are extremely popular to eliminate permanently the risks of falling down your roof. Thanks to their multiple configurations, they are the most versatile on the market.
Minimum lenght
height
Max d. between post
counterweight
counterweight - material
Railing - material
usage
warranty
VSS COMPACT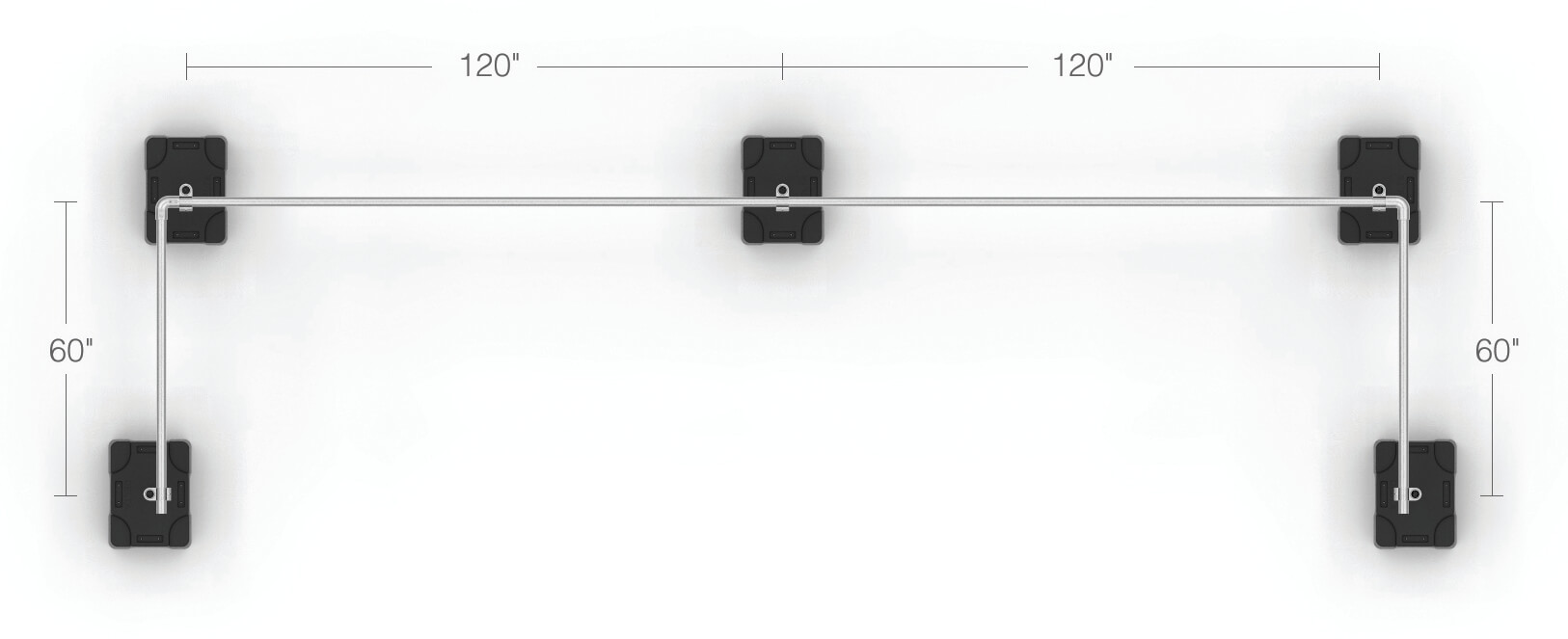 Specification - VSS Classic non penetrating guardrails
Ideal configuration when floor space is reduced between the units to be protected and the parapet. A full height return of 5 feet is required every 40 feet when there is no parapet.
minimum lenght
height
Max D. between post
counterweight
Counterweight - material
Railing - Material
usage
warranty